Tuesday, June 30, 2020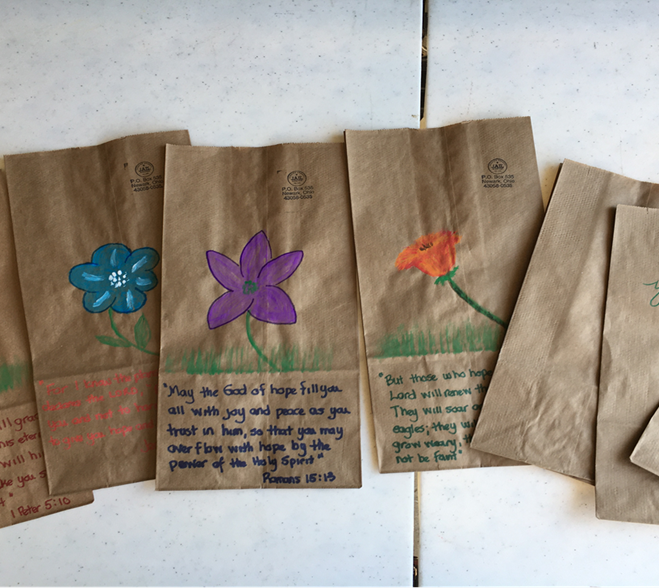 Please drop off at SHBC by Tuesday, June 30th.
As seen in the above photo we're desiring to place Scripture on each of the now 640 lunches being provided to Licking Countians every day as partners with The Vertical 196 Mission.
SHBC has advance purchased a pack of 100 lunch bags for you should you decide to assist with this mission outreach project.
We're asking that YOU:
Prayerfully consider this opportunity

Purchase your own or receive from SHBC - 100 Brown/White standard size lunch sacks

hand write or paste on evangelical scriptures – ONE LARGE PASSAGE ON ONE SIDE ONLY

Complete the Project within 5-7 days

Place them on one of the FRONT STEEL GREEN BENCHES under our MAIN SHBC DOOR CANOPY

Pray for God's fruit to be planted and bearing on the Vine of Christ!! "so is My word that goes out from My mouth: It will not return to Me empty, but will accomplish what I desire and achieve the purpose for which I sent it." ISAIAH 55:11