Saturday, September 26, 2020
The Billy Graham Evangelical Association Plans Washington, D.C. Prayer Rally
All Believers are Welcome to Attend!
Understanding our Nation is experiencing tests, trials and tribulations like we haven't seen in our lifetime, we must seek God – His hope – His leadership. One way to accomplish this is for God's people to corporately call on His Name!

Under the direction of Reverend Franklin Graham, BGEA is inviting believers all across America to join him, his family and tens of thousands of other believers in just a few short weeks for Prayer March 2020 in Washington D.C. On Saturday, Sept. 26, they will meet at noon at the Lincoln Memorial and make their way to the U.S. Capitol, praying as they go. They will stop at key locations to ask God to heal the divisions in our Nation, guide our leaders, protect our religious freedoms and pour out His Spirit on America.

Let's come together to take a stand for Jesus Christ and show all of Washington—and the Nation—that we believe in the privilege and power of prayer and need more of God in America, not less.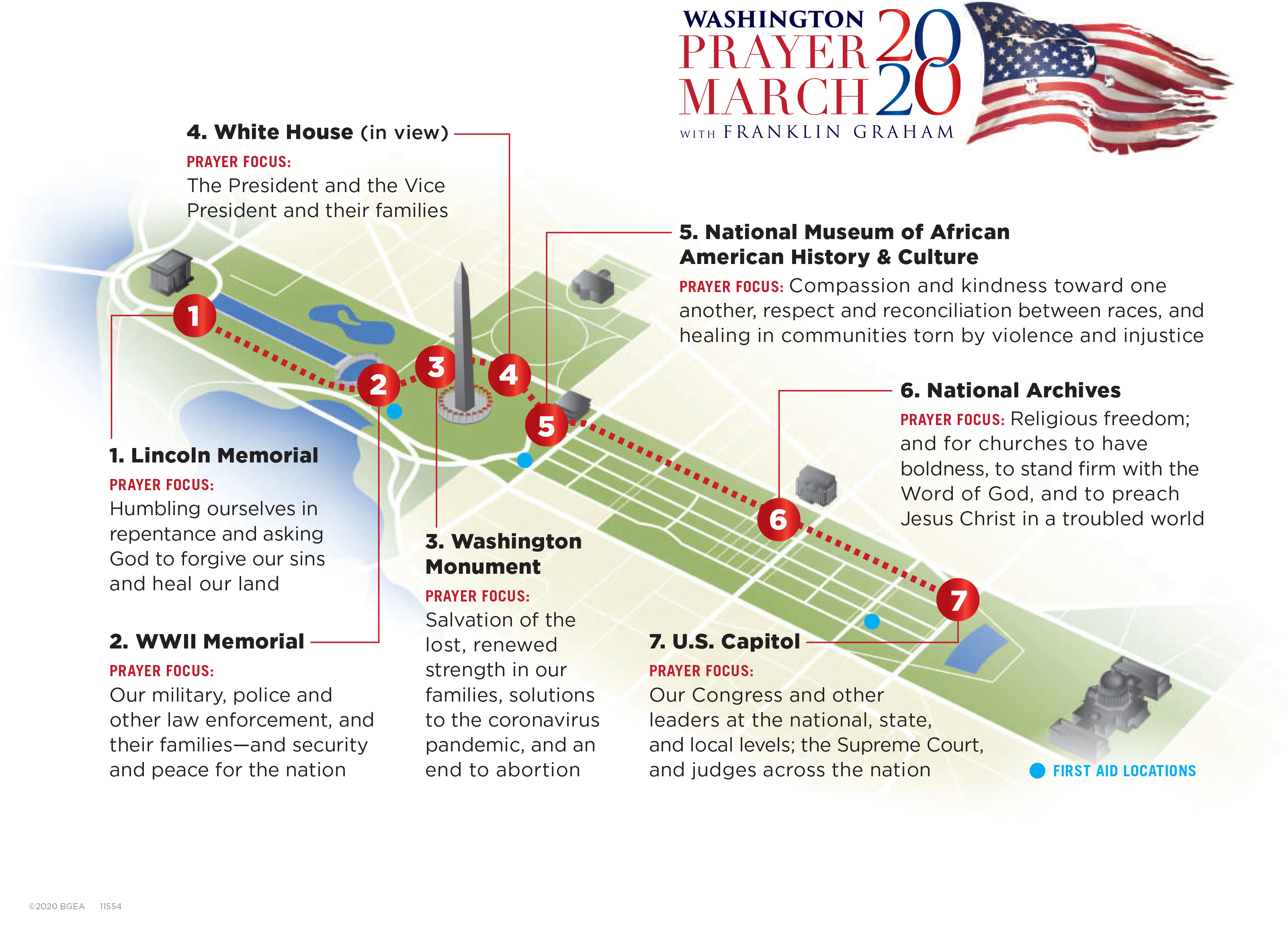 For further details or to register go to: prayermarch2020.com.